Not Sure Which Pest is Bugging You?
Blue Beetle Pest Control has compiled an informative database of common pests found in Kansas and Missouri. Here, you will find helpful information detailing insects, their habits, characteristics, and where they may be commonly found in or around your home.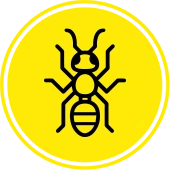 Ants
Ants are one of the most common pests in American homes. They aren't the most dangerous pest you could have in your house. They typically won't harm you or your house on their quest for food, but they are annoying, unsanitary, and generally unwelcomed as a house guest.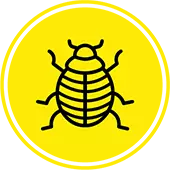 Bed Bugs
Bed bugs are becoming a serious epidemic all over the country. Catching an infestation early on is critical. We can help you get rid of bed bugs fast!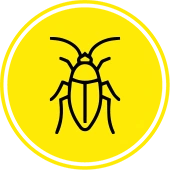 Cockroaches
Cockroaches in Missouri and Kansas are an extremely common infestation in homes. They tend to be present wherever they can find food, so you typically find them around exposed food and crumbs.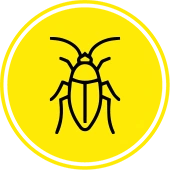 Flea & Ticks
Has Spot been itchy lately? Fleas are so small you can hardly see them, but they're a very big problem. It only takes six weeks for one flea on your pet to turn into one million fleas in your home.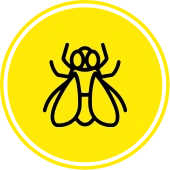 Flies
Flies are one of the most common house pests in the world. From houseflies and cluster flies to fruit flies, they can invade your space quickly, especially when the weather is warm during the spring and summer.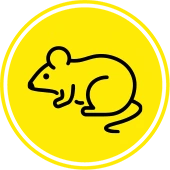 Mice & Rats
Just one mouse in your home can turn into a family of 10 in less than one month. Mice and rats will gnaw through wires, chew through sheetrock, and destroy furnishings inside your home.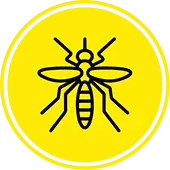 Mosquitoes
Tired of Summer fun being spoiled by mosquito bites? Keep your family safe by treating your yard with professional grade and eco-friendly mosquito spray.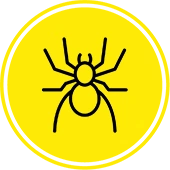 Spiders
Most common house spiders don't really pose a threat to you or your family, but they can be a bit of a nuisance and unpleasant to look at. It is important to be aware of what attracts spiders into your house.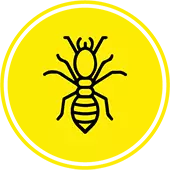 Termites
Very active in Kansas and Missouri, termites are silent home wreckers. Protect your biggest investment from these insects by taking preventative measures.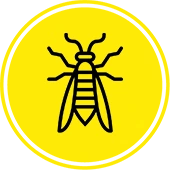 Wasps & Yellowjackets
Yellowjackets and wasps are some of the more dangerous pests to find in and around your home. They can be highly aggressive and like to build their nests tucked away.