"Corey was excellent! He was professional, respectful, and personable. I loved talking with him and I learned a lot. He was able to answer all my questions and address my concerns."
Ashley E.
$100 Off
Take advantage of our exclusive Fall special offer and get full pest protection for your home, all year long.
Schedule Your Pest Inspection!
Get Rid of Mosquitoes and Enjoy Your Yard Again!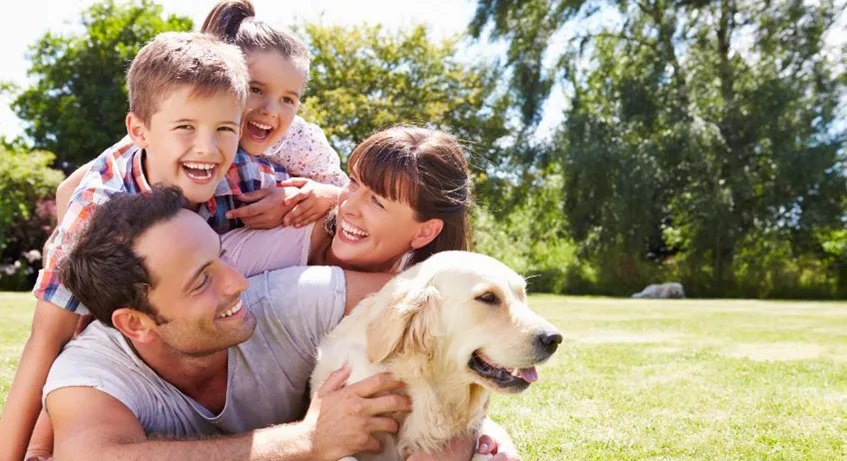 We offer cost effective mosquito control and prevention services in Kansas City and its surrounding areas.
Whether you're enjoying your morning coffee on the porch, or hosting the family's annual barbecue, mosquitoes are not only a nuisance – they can carry life-threatening diseases to you, your family, and your pets. The Zika virus, West Nile virus, and heart worms are all mosquito-borne diseases found here in the United States. Our mosquito treatments can drastically reduce the mosquito population in your yard. Here's how we can help:
Mosquito Inspection
The first step in mosquito control is to identify and eliminate breeding sites. Mosquitoes can lay their eggs in any stagnant water source. We'll do a thorough inspection of your property and alert you of any conducive conditions. Common culprits include:
 Dog bowls that haven't been changed
 Toys left outside
 Kiddie pools that haven't been emptied
 Gutters full of debris
Mosquito Control
Once we've assessed where the mosquitoes are breeding, we'll apply an environmentally-friendly residual treatment around your property, focusing on areas where mosquitoes like to rest throughout the day, like bushes and trees. Our mosquito treatment works great for pests like fleas and ticks, too!
Season Long Protection
Keep your home protected from mosquitoes all summer long with our Mosquito PLUS Program. Monthly mosquito treatments will ensure your family and pets stay bite-free throughout the season. The program includes protection from wasps, fleas, spiders, and many other common pests as well.
Why Blue Beetle Pest Control for your home
We understand the importance of keeping your family safe and your home pest free all year long. Our highly trained technicians use eco-friendly, non-toxic treatments that are 100% safe for your children and pets.

With Blue Beetle, it's always safety first!
Our Basic, Premium and One-Time Happy Home Program services are pet-safe, eco-friendly, and they're less toxic than table salt.

Your satisfaction is always 100% guaranteed
You can rest easy, knowing that we back up our work with our 100% guarantee. If for some reason you aren't satisfied, we'll keep working until you are.

Blue Beetle has a proven track record!
800+ 5 star rating on Google and awarded Best Pest Control in KC 2018, 2019, 2020 AND 2021.
Frequently Asked Questions About Mosquitoes
When can you service my home
At Blue Beetle Pest Control, we guarantee ultra-fast service. We understand that pests like roaches, wasps, and rodents can be a health and safety concern to your family. Call us today and one of our pest control heroes will show up to protect your home and keep your family safe. We offer same-day service Monday through Friday if you call before noon.
Are your pest control products safe?
The safety of your family is our number one concern. At Blue Beetle, we only use eco-friendly, children and pet safe products that are only a threat to insects. We are fully transparent about the products we use in your home.
Which pests will you keep away from my house?
Our happy home programs cover up to 20+ pests, including: Ants, fleas, mice, rats, beetles, oriental, German and US cockroaches, crickets, flies, gnats, house spiders, brown recluses, silverfish, carpenter bees, carpenter ants, wasps and yellowjackets, millipedes and centipedes. Termites and mosquitoes can be added as additional protection. For other pests like bed bugs, call or text today at 
816-333-PEST (7378)
Which areas do you service?
We service the entire Kansas City metro area such as
Kansas City, MO
Leawood, KS
Overland Park, KS
Olathe, KS
Lenexa, KS
Prairie Village, KS
Lee's Summit, MO
Independence, MO
Do you control and treat honey bees?
Honey bees are an endangered and protected species and therefore need special care to remove and relocate the hive. They cannot be exterminated like other common stinging insects as they play a very important role in the ecosystem. For professional bee removal and relocation, please visit 
KCBeeRemoval.com
 Tell them Blue Beetle sent you!