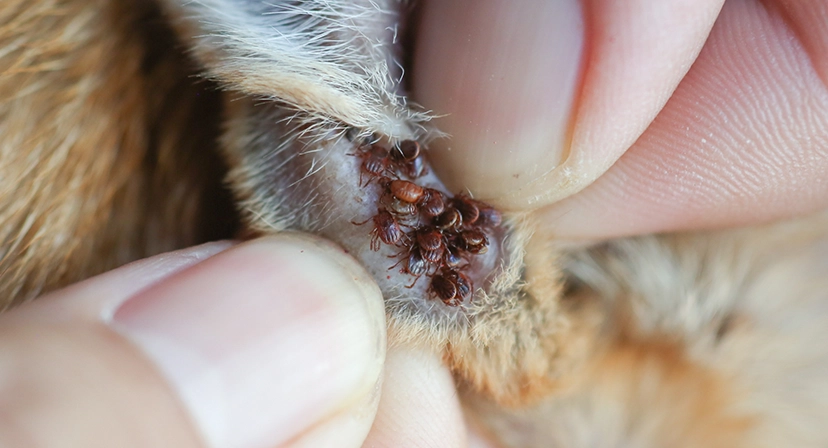 Have you ever found a flea in your pet-free home and wondered why? You're not alone. Lots of people deal with fleas even if they don't have pets. Let's figure out why these pests might be getting into your home and how to prevent a future flea infestation.
Key Takeaways
Adult fleas can live in a pet-free environment for up to two weeks. This is ample time to find a new host and lay new eggs. A female flea can lay up to 50 eggs per day. Remember that one single flea is all it takes to start an infestation. 95% of the flea population lives in carpet and grass.
How do Fleas Get in a House Without Pets?
Fleas don't always need pets to get inside your home. Here are a few ways they might hitch a ride without you realizing: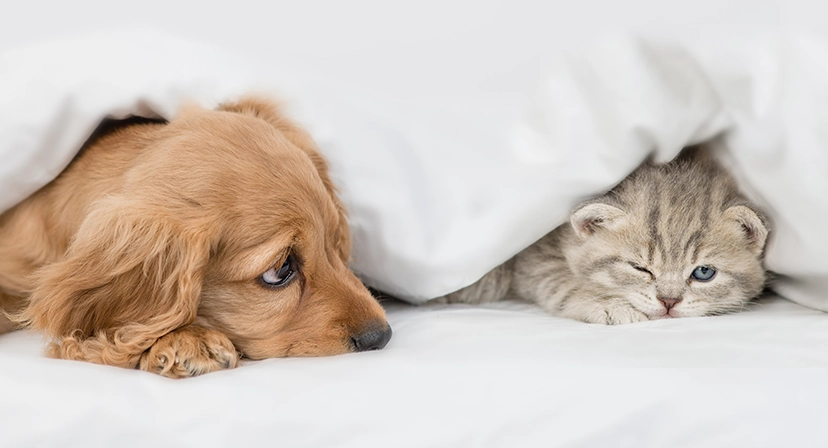 New Homes With Pet History
Moving into a new home where the previous occupants had pets is one of the most common reasons why one might find fleas in their home even though they don't own any pets themselves. Fleas can often stick around long after the pets are gone. They could be lingering in carpets, corners, or hidden spaces, waiting for a chance to nibble.
Common House Pests
Fleas are resourceful hitchhikers, and they don't always need a direct invitation. Other pests like rodents or stray animals loitering around your home can carry fleas with them. So, if you don't have a year-round pest management solution for you home, these tiny insects can still find a way in.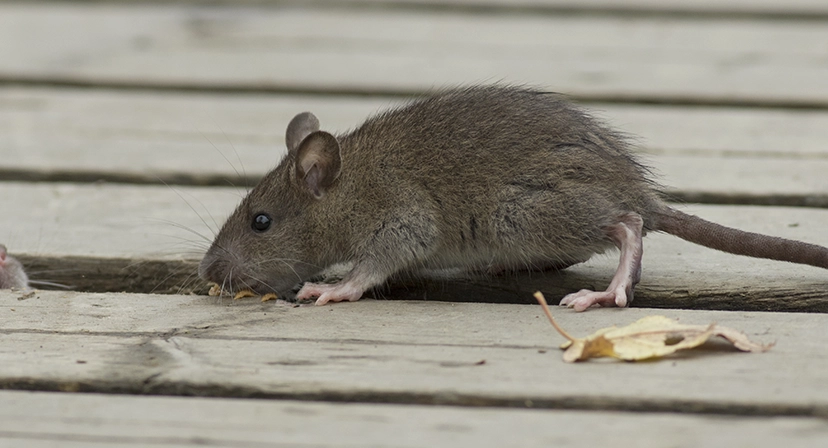 Home Guests
Surprisingly, even your human guests can unwittingly bring fleas with them. These tiny freeloaders can hitch a ride on clothing or belongings, making their way into your living space without anyone realizing it. It's a reminder that fleas are sneaky travelers.
Home Furniture and Fleas
Your new furniture or rugs might seem like harmless additions, but they could harbor an unwelcome surprise. Fleas are known to lay eggs in soft furnishings, and these eggs can hatch into hungry larvae. So, when you bring in new items, you might unknowingly introduce fleas into your home. It's like giving these pests a cozy new habitat. This is especially true when purchasing used furniture.
How Long Will Fleas Live in a House Without Pets?
Contrary to popular belief, fleas can survive quite a while in a pet-less environment. In ideal conditions—with optimal humidity and temperature—fleas can live for up to 100 days without a host. However, without feeding, their lifespan decreases significantly, often surviving just a few days to a couple of weeks. But, the real concern isn't just the adults; it's the entire life cycle that poses a problem.
The Flea Life Cycle
Fleas go through four main stages in their life cycle:
Egg Stage
Adult fleas lay eggs, and these little eggs can wait around for 2 to 12 days before turning into larvae.
Larvae Stage
Living off organic debris and adult flea feces, they last 5 to 20 days before developing into pupae.
Pupa Stage
Encased in a cocoon, they can remain dormant for weeks to months, waiting for the right conditions to emerge as adults.
Adult Stage
Ready to feed and reproduce, they can live anywhere from a week to several months, given favorable conditions.
Factors Affecting Flea Longevity
Things like how humid or warm it is play a big role in how long fleas stick around. If it's dry and chilly, their life cycle gets cut short. But if it's warm and humid, they might stick around for much longer.
What Happens If You Don't Treat Fleas?
Overlooking the presence of fleas in your home can have various consequences.
Flea Bites and Allergic Reactions
Flea bites can cause more than just itching. Some people may experience allergic reactions to flea saliva, leading to redness, swelling, and discomfort. Itchy flea bites can be particularly bothersome, and repeated scratching can result in skin infections.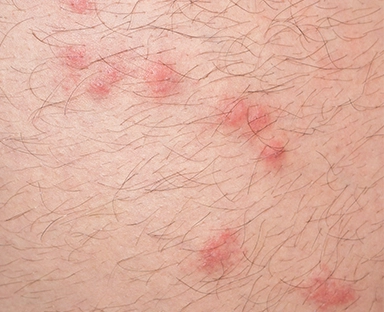 Sleep Disturbance
Fleas don't limit their activities to daytime; they can be active at night as well. The constant itching from flea bites can significantly disrupt your sleep, leaving you tired and irritable during the day. Quality sleep is crucial for overall well-being, and much like bed bugs, a flea infestation can undermine this essential aspect of health.
Economic Impact of a Flea Infestation
Dealing with a severe flea infestation can take a toll on your finances. The costs associated with treating a home infestation range from purchasing various over-the-counter remedies to professional pest control services. Additionally, if flea bites lead to allergic reactions or infections, medical bills may become an added expense. Therefore, addressing the issue promptly can prevent the escalation of both physical discomfort and economic burdens.
Prevention and Treatment of Flea Infestation
Taking early action is key in dealing with fleas effectively. Begin with the following preventative measures:
Regular Vacuuming
Frequently vacuuming your home, especially nooks and crannies, can help eliminate flea eggs, larvae, and adult fleas. Make sure to pay extra attention to carpets, rugs, and upholstery where fleas tend to hide.
Hot Water Wash for Fabrics and Beddings
Washing fabrics and beddings in hot water is a simple yet effective way to kill flea eggs and larvae. This step is essential in breaking the flea life cycle and preventing their reproduction. Additionally, make sure to dry your clothing and bedding on high heat for maximum effectiveness.
Professional Pest Control Services
If the flea situation worsens despite your preventive efforts, seeking professional assistance is your best bet. A professional flea exterminator can provide effective and targeted solutions. These services often use specialized treatments to eliminate fleas at all stages of their life cycle, ensuring a thorough and long-lasting solution.
Natural Flea Repellents
Consider using natural repellents to create an environment that fleas find unwelcoming. Ingredients like citrus peels, cedarwood, and certain essential oils can act as natural deterrents. Placing these around your home strategically can help keep fleas at bay.
Need Help With Fleas?
Call or Text Blue Beetle Today!
Flea infestations are covered by our quarterly pest control service. This is why we recommend year-round protection with our Happy Home Program!
Will fleas go away on their own without pets?
Fleas may not necessarily go away on their own without pets. While they might not have a host to feed on, their life cycle can persist in the environment. Implementing preventive measures is crucial for effective flea control.
How long does it take for fleas to die off in a house?
The time it takes for fleas to die off in a house depends on various factors, including environmental conditions. Regular cleaning, vacuuming, and using flea treatments can expedite the process, typically within a few weeks.
What smells do fleas hate?
Certain scents like citrus, cedarwood, and certain essential oils are known to be repellent to fleas. While these scents may deter fleas, it's essential to adopt comprehensive flea control measures for effective results.
Can humans carry fleas on clothes?
Yes, humans can carry fleas on clothes. Fleas can hitch a ride on clothing, leading to potential infestations in your home.
What month do fleas die off?
The decline of flea activity is often associated with colder temperatures. In many regions, fleas tend to become less active and die off during the winter months when the environment becomes less favorable for their survival. However, it's crucial to note that fleas can still persist in indoor environments where the temperature remains relatively stable. Effective flea control measures, including regular cleaning, vacuuming, and the use of appropriate treatments, are essential to manage flea populations regardless of the season.