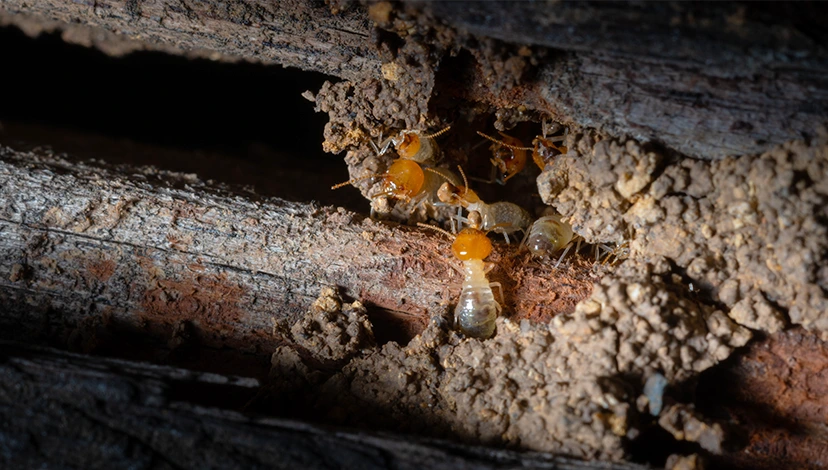 If you've ever wondered how to deal with invasive termites early on, you're in the right place. In this article, we'll explore the ins and outs of termite spot treatment, its benefits, and when it's most appropriate to use. Let's get started!
What is Termite Spot Treatment?
Termite spot treatment is a smart way to handle termite infestations. Unlike whole-structure fumigation, termite spot treatment is a localized approach. It focuses on treating specific areas where drywood termites are present, making it highly effective, especially for early-stage infestations.
When Is It Most Appropriate?
You might wonder, "When should I opt for termite spot treatment?" The answer lies in early detection. Spot treatment works wonders for small, isolated infestations or as a preventive measure. If you catch the termites early, spot treatment could be your winning strategy!
How to Detect Termite Activity for Spot Treatment?
Early intervention is the key to effective termite spot treatment. Look out for the following signs:
Mud Tubes
These pencil-thin tubes on walls or foundations act as protective pathways for termites. If you spot these, it's time to consider spot treatment.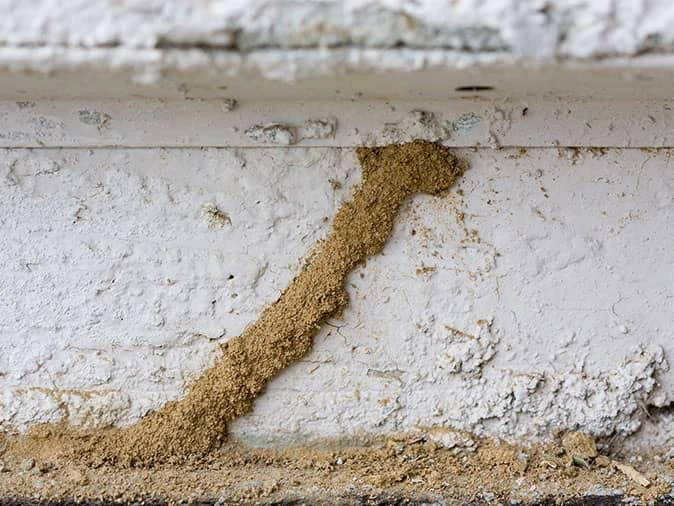 Discarded Wings
After swarming, termites shed their wings. Finding discarded wings around your property indicates termite activity, prompting you to opt for spot treatment.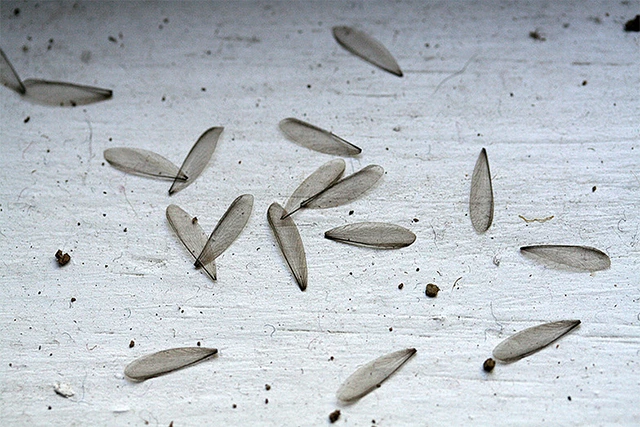 Hollowed Wood
Tap wooden structures to check for hollow sounds, a sign of termites feasting within. If you notice this, consider spot treatment in the affected areas.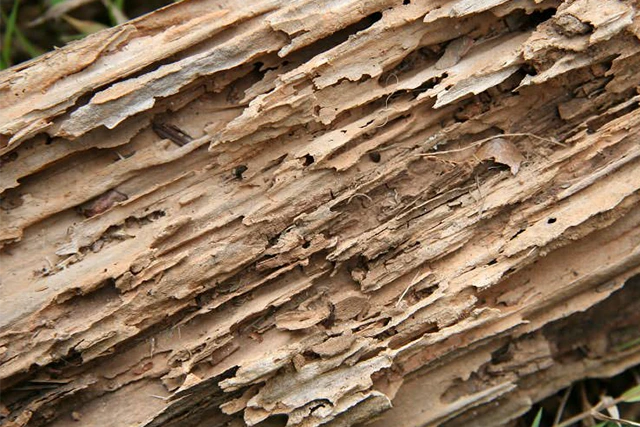 Frass (Termite Droppings)
Small, pellet-like droppings near infested areas can signify termite presence, indicating the need for targeted spot treatment.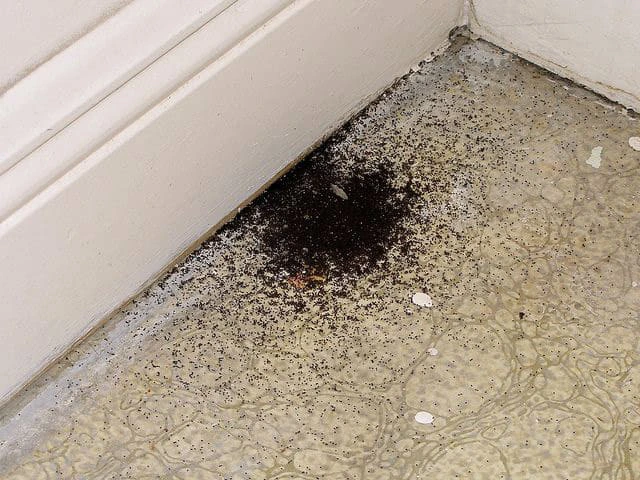 Sagging Floors and Ceilings:
Termites weaken wooden structures, causing them to sag or buckle. If you notice such signs, spot treatment is essential to halt the infestation's progress.
By detecting termite activity early on and opting for spot treatment, you can effectively tackle the problem and protect your home from further damage. Remember to seek professional advice for a thorough inspection and precise spot treatment application.
Effectiveness of Termite Spot Treatment:
But does termite spot treatment really work? Yes, it does! It's like a targeted missile against termites. By aiming at the affected areas, spot treatment eliminates these unwanted guests efficiently. It helps contain the infestation and prevents it from spreading further.
Need Help With Termites?
Call or Text Blue Beetle Today!
Benefits of Termite Spot Treatment
Why choose spot treatment over other methods? For starters, it's cost-effective. You treat only the affected areas, which saves you money. Plus, termite spot treatment causes minimal disruption to your property and daily life. It's a win-win!
If you are wondering how much does termite spot treatment cost, the answer may vary based on a few factors, such as the qualification of your pest control provider and the type of spot treatment used.
While opting for a DIY termite spot treatment solution may very well save you money, the severity of the infestation determined by a professional termite inspection will ultimately dictate the right plan of action to eradicate termites.
A professional termite exterminator like Blue Beetle Pest Control can offer you same-day total elimination starting at $870.
Different Types of Termite Spot Treatment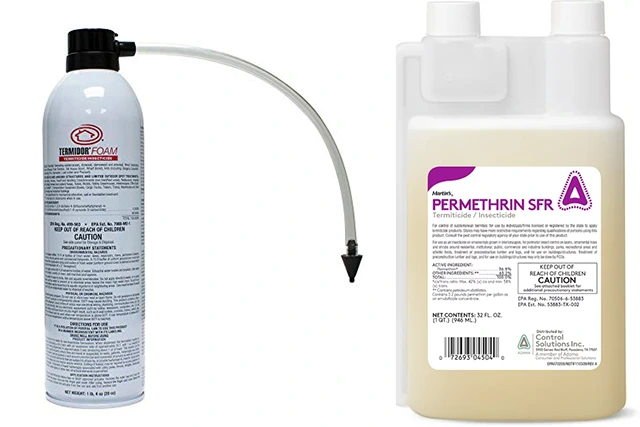 Both liquid and foam treatments are non-repellent termiticides for enhanced efficiency. Unlike traditional repellent termiticides, which form a barrier that termites avoid, non-repellent termiticides are designed to be undetectable by termites. This means that termites can pass through or come into contact with the treated area without knowing they are exposed to the chemical.
Liquid Termiticides
This common termite spot treatment involves applying liquid insecticides directly to infested areas. It creates a barrier that termites cannot pass, effectively controlling the infestation.
Foam Termiticides
Foam treatments work wonders in hard-to-reach areas. The foam expands and fills voids, ensuring termites are exposed to the treatment.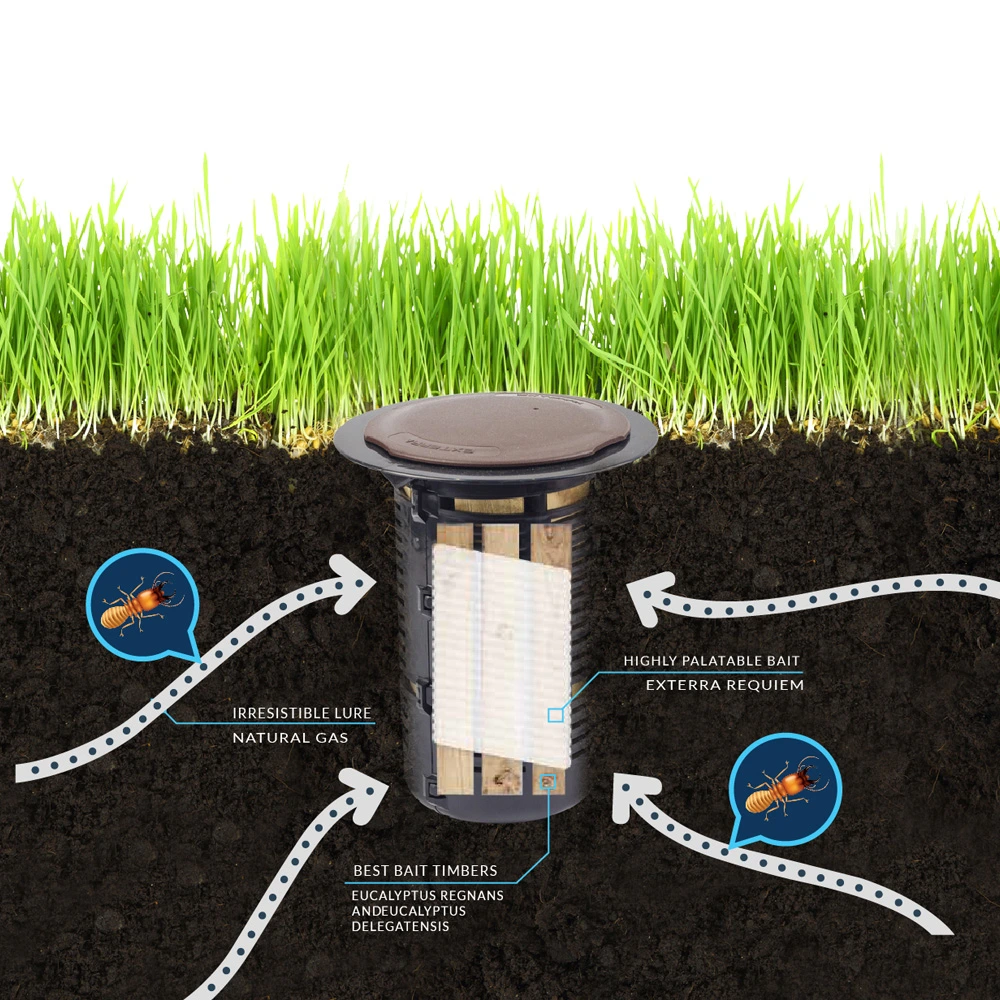 Bait Stations
Termite bait stations are placed strategically around the property. Termites consume the bait and bring it back to the colony, eventually eradicating the entire population. This treatment is best for preventative measures.
If you have had termite activity in the past or just want to sleep soundly at night knowing that your house is protected, consider using our Termite Plus program for only $20 per month.
Termite Spot Treatments vs. Tent Fumigation
When it comes to termite eradication, another popular method often considered is tent fumigation. Let's compare it to spot treatment to help you make an informed decision.
✅ Effective for early-stage infestations and small, isolated areas.
✅ Targeted approach, focusing only on infested zones.
✅ Cost-effective and minimally disruptive to your property and routine.
❌ May not be suitable for extensive or widespread infestations.
✅ Ideal for extensive or widespread infestations.
✅ Treats the entire structure, ensuring all termites are eliminated.
✅ Effective even for hard-to-reach areas.
❌ Requires temporary evacuation during the process.
❌ Generally more expensive than spot treatment.
❌ Involves the use of chemicals that may raise environmental concerns.
Which to Choose?
For minor infestations and proactive prevention, spot treatment is your superhero. On the other hand, when facing a massive termite invasion, tent fumigation might be the better solution. Consulting a professional is essential to determine the best course of action based on your unique situation.
That concludes our journey through the world of termite spot treatment. It's a powerful weapon against early-stage termite infestations. Remember, swift action upon detection is key to protecting your home from termite damage. If you're unsure about the severity of the infestation, don't hesitate to seek professional assistance. Keep those termites at bay and enjoy a pest-free home!