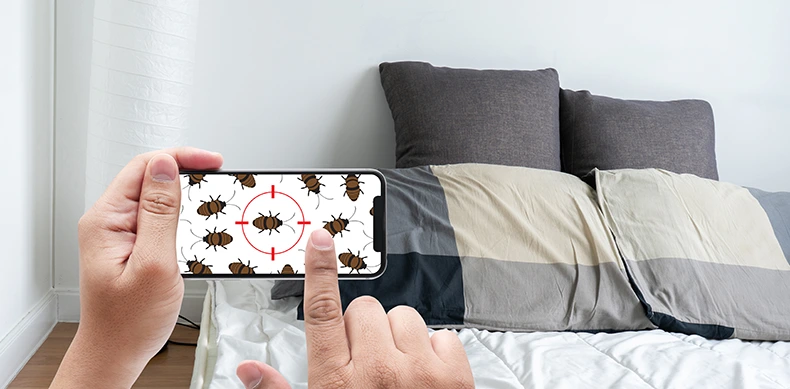 Dealing with bed bugs can be a nightmare for homeowners. These persistent pests can quickly infest your living space, causing discomfort and frustration. In this comprehensive guide, we will explore what attracts bed bugs, where they come from, how they get into your house, where they hide, and most importantly, provide you with pro tips to keep them away for good. Let's dive in and reclaim your home from these unwanted invaders!
What Attracts Bed Bugs: Factors and Causes
Where Do Bed Bugs Come From?
Bed bugs can enter your home through various sources, including hotels and travel, as well as used furniture and clothing. When you stay in infested accommodations or travel, bed bugs often hitch a ride on your luggage or clothing. Similarly, second-hand items may carry bed bugs or their eggs, so thorough inspection is crucial before bringing them into your home.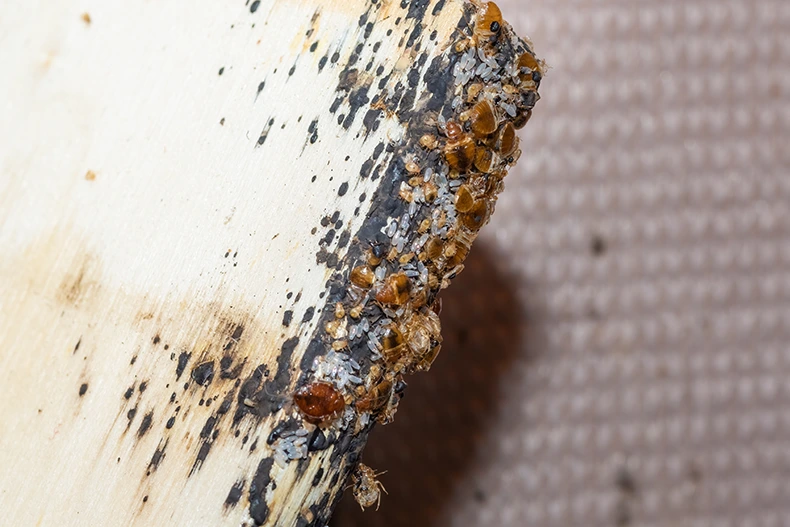 How Do Bed Bugs Get in the House?
Bed bugs can enter your house through various entry points. They can squeeze through tiny cracks and crevices in walls, floors, or furniture. Additionally, they can hitchhike on infested furniture, mattresses, or clothing that you bring into your home. It's essential to be cautious and inspect these items before introducing them to your living space.
Common Hiding Spots for Bed Bugs
To effectively prevent bed bug infestations, it's crucial to know where do bed bugs hide during the day. Bed bugs tend to seek shelter in specific areas, such as:
Mattresses and Box Springs: Bed bugs often hide in the seams, folds, and tufts of your mattress or box spring. These areas provide them easy access to their food source, which is you!
Furniture and Upholstery: They can also take refuge in cracks, crevices, and upholstered furniture, such as sofas and chairs. Pay close attention to seams, cushions, and folds.
Electrical Outlets and Baseboards: Bed bugs can squeeze into wall voids, electrical outlets, and gaps in baseboards. Sealing these entry points can limit their hiding spots and prevent infestations.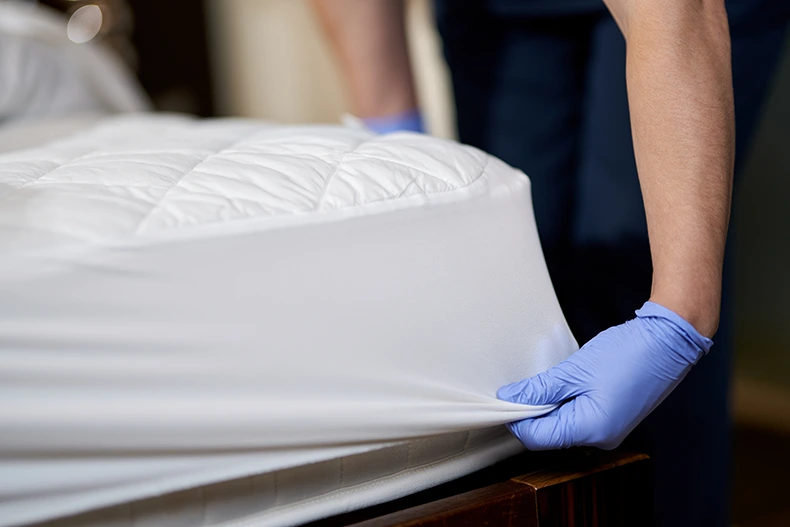 What Brings Bed Bugs Out of Hiding?
Bed bugs are primarily nocturnal creatures, which means they are most active during the night. However, they can be opportunistic and come out of hiding when they sense a host nearby. The presence of a sleeping human, body heat, and the carbon dioxide we exhale are some of the factors that can bring bed bugs out of hiding in search of a blood meal.
Killing Bed Bugs with Heat: A DIY Approach
Heat Treatment for Bed Bugs
Killing bed bugs with heat yourself can be an effective DIY method for eradicating these pests. Here's how you can do it:
Washing and Drying: Launder infested clothing, bedding, and fabrics on high heat settings. The heat will kill both the bed bugs and their eggs, ensuring their complete elimination.
Steam Treatment: Use a steam cleaner to treat infested surfaces, such as mattresses, furniture, and carpets. Move the steam cleaner slowly and maintain direct contact with the bugs and eggs for effective eradication.
Pro Tips to Keep Bed Bugs Away
Prevention Methods to Deter Bed Bugs
Preventing bed bug infestations is crucial to maintaining a peaceful home environment. Follow these pro tips to keep bed bugs away:
Maintain Cleanliness and Declutter: Regularly vacuum and clean your home, paying close attention to cracks, crevices, and upholstered furniture. Minimize clutter to reduce hiding spots for bed bugs.
Physical Barriers: Encase mattresses and box springs with bed bug-proof covers to prevent bed bugs from infesting these areas. Additionally, seal cracks and crevices in walls, baseboards, and furniture to limit their entry points.
Early Detection and Regular Inspections: Regularly inspect your home, particularly beds, furniture, and other potential hiding spots. Look for signs of bed bugs, such as dark spots (fecal stains), shed skins, or tiny bloodstains on sheets. Acting promptly at the first sign of infestation is key in eradicating bed bugs. Don't wait, use our same-day pest control service.
FAQ – Frequently Asked Questions About Bed Bugs
Can bed bugs live in my hair?
No, bed bugs do not live in hair. They prefer to hide close to their food source, which is usually humans or animals. While they can crawl through your hair, they won't make it their permanent residence. Bed bugs primarily dwell in areas such as mattresses, furniture, and cracks and crevices near sleeping areas.
How long can bed bugs survive without feeding?
Bed bugs are resilient creatures. They can survive for several months without a blood meal. However, they prefer to feed every few days when a host is available. Their ability to withstand starvation makes them persistent pests, capable of waiting patiently until they can find a suitable meal.
Can I get rid of bed bugs on my own, or do I need professional help?
While it is possible to eliminate bed bugs on your own, severe infestations often require professional assistance. DIY methods such as heat treatment, thorough cleaning, and vacuuming can be effective for small infestations. However, for larger or persistent infestations, seeking the expertise of a professional exterminator is recommended. They have the knowledge, experience, and specialized treatments necessary to eradicate bed bugs effectively.
Are bed bugs only found in dirty homes?
No, bed bugs do not discriminate based on cleanliness. They can infest both clean and dirty homes alike. Bed bugs are attracted to the presence of humans or animals and are more concerned with finding a blood meal than the cleanliness of the environment. However, maintaining a clean and clutter-free home can help in early detection and prevention of bed bug infestations. Regular cleaning and inspections are key to keeping your home bed bug-free.
Can bed bugs spread infections?
Yes, bed bugs can potentially spread infections. Recent research has indicated a potential connection between bed bugs and the transmission of methicillin-resistant Staphylococcus aureus (MRSA), a serious bacterial infection. To learn more about this concerning discovery and its implications for health, you can read our detailed article on the potential link between
bed bugs and MRSA transmission
.
Remember, staying informed about bed bugs and taking proactive measures are essential to prevent infestations and protect your home. If you have concerns or suspect a bed bug problem, it's always wise to consult with a professional pest control expert for the best course of action.
Let Blue Beetle Handle Your Bed Bug Problem!
If you need help with Bed Bug Control in Kansas City, give us a call or text at 816-333-7378 or schedule a pest control service. Do your research and compare our services to other pest control companies in the area.
We don't want you to deal with bed bugs for longer than you need to. Let us show you why we were voted the best pest control company in Kansas City by The Pitch for the past 3 years.